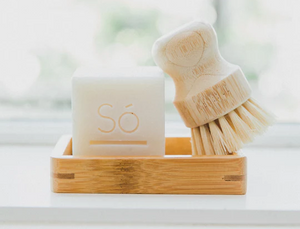 Só Home - Bamboo Sóap Shelf is the perfect partner to hold your favorite Só Sóap or Só Clean Lemon Square!
100% Bamboo
Directions: Keep out of standing water, allow for drainage. Lifespan will depend on care. Bamboo is 100% biodegradable and Só Home - Bamboo Sóap Shelf may be composted at the end of it's life.
SKU: SO-BAMBOO SOAP SHELF
*Due to the fact that we are a small brick and mortar style boutique, product quantities may vary. What this means is that items may be in the process of being sold at the same time you are making your online selection. If the item you have purchased is no longer in stock, we will contact you to either help you choose an alternative, place your selection on back order or refund your purchase entirely.
Please feel free to contact us directly for any product questions.
carmen@conceptjewelry.ca    or     780-458-4660