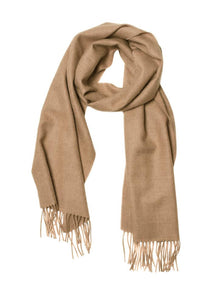 Baby Alpaca - need we say more! This is Mother Nature's softest fiber that is also hypoallergenic. Softer than cashmere and warmer than merino wool, alpaca wool gives you all the softness and warmth without the weight. A multitude of colors to choose from to satisfy the most discerning customer.
DETAILS:
100% Baby Alpaca
12x70"
designed in Canada
proudly made in Canada
eco-friendly
SKU SC.PA.LM
*Due to the fact that we are a small brick and mortar style boutique, product quantities may vary. What this means is that items may be in the process of being sold at the same time you are making your online selection. If the item you have purchased is no longer in stock, we will contact you to either help you choose an alternative, place your selection on back order or refund your purchase entirely.
Please feel free to contact us directly for any product questions.
carmen@conceptjewelry.ca  or  780-458-4660