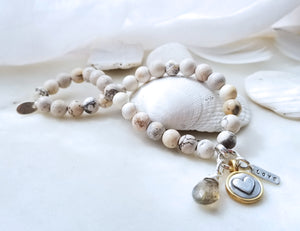 Marmalade Designs Natural Howlite beaded bracelet made with strong stretch cord and set with a sterling silver charm ring for the addition of any charms of your choice.
*Only Bracelet - no charms included*
Select from our collection of charms to personalize your bracelet. Natural Howlite has a calm neutral color palette making it the perfect every day complement to your other Marmalade pieces.