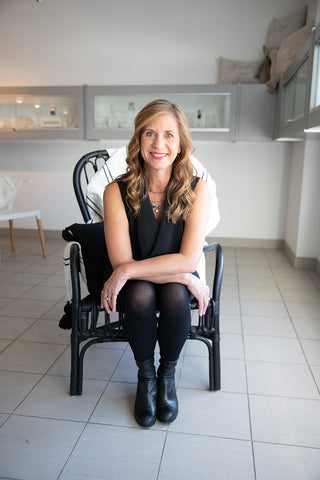 Carmen Bokenfohr
Owner, Designer
It began in a pile of gravel...
I will never forget the day a truck backed into the yard of our new home in Mayerthorpe, dropping off my dream! I immediately climbed to the top, sat myself down and began digging for treasures. Although each pebble held it's own unique beauty, I soon discovered the true beauty that lay within. And so my life passion began!!
My journey into the jewelry industry began in 1986, acquiring my first job at Irving Kline Jeweler's. They were long time jewelers' in Edmonton and
the shop my father purchased his first Omega watch from.
The years that followed provided a diversity of knowledge. Working with
other Jewelers, acquiring my GIA certification, traveling abroad to various
jewelry shows, winning a design award and landing a business partnership with a third generation Jeweler in Calgary. 
In 2006, our family moved back to our roots in Sturgeon County to create my dream boutique, Concept Jewelry Design. 
*Fun fact - My graduation "life goal" was to start my own jewelry shop!
St Albert has seen us diversify into other artisan mediums of natural apothecary and artisan lifestyle. We have grown and connected with so many wonderful people in the community and have made many friends. We are incredibly grateful for the continued and loyal support that has been bestowed upon us over the past 17 years. 
So here we are, my incredible Concept team and I, excited to show you our curatedartisan world of A Beautiful Concept!
Meet the team
Brittney
I have been with Concept since January 2017 and have loved every minute of it! Having a passion for people, bespoke jewelry, and the care and craft of small makers, Concept feels like home for me and to all those who enter her walls. A long term goal of mine, much like many of us here (haha), is to collect one of each kind of beautiful gemstone.
I'm absolutely fascinated behind the geology and formation of each gemstone, and often times will choose to rock pick while out camping, fishing or adventuring. My latest find was a beautiful crystalized sea shell. A fun fact about me is that I live, breathe, and eat Star Wars!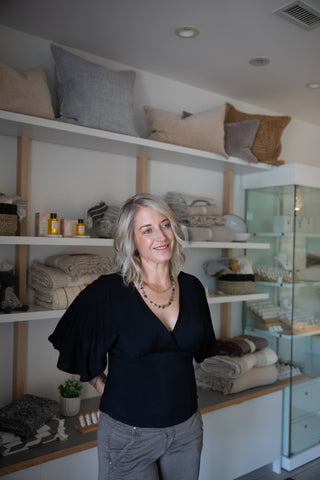 Christina
I've always loved shopping, especially finding one-of-a-kind items and supporting local businesses. Concept has been a favourite of mine to find unique, handcrafted and artisan-made gifts, so I'm excited to be part of the team now!
A fun fact about me is that I've been a pharmacist for almost 25 years, but I started at Concept in 2022 to find a balance between work and my moments of joy. I love being able to help people feel better and make their lives easier—but now I also get to spend quality time with pretty, shiny and beautiful things!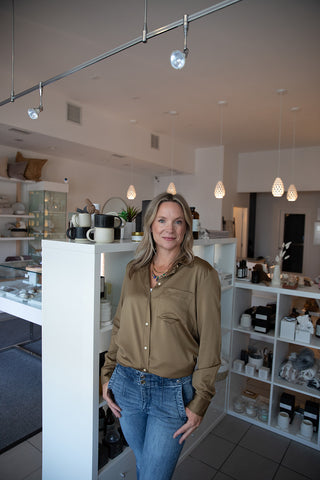 Tara
I started at Concept fall 2022. I fell in love with the quality of the products and jewelry as a customer and have found so much joy in learning more about this industry as a member of the Concept team. I have always been drawn to moonstones but the more diamonds I see the more I want!! What can a girl do? Fun fact about me is that I am also a Yoga instructor, and Carmen and I are from the same home town of Mayerthorpe!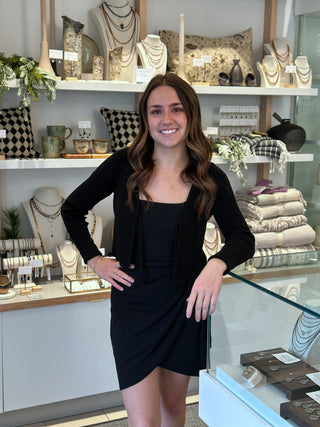 Teagan
I've been working with Concept since 2020. Many of you know that I have also been pursuing my university degree in Elementary Education too! My favourite gemstone is a diamond for its radiance and scintillating beauty. And l am also born in April, so lucky me! A fun fact about me is that I have an identical twin sister.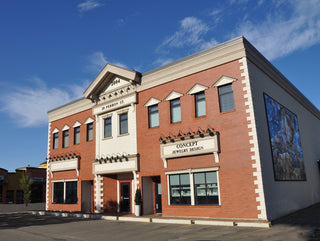 Our Locations
St. Albert
120 - 20 Perron Street
Tuesday to Friday: 10 - 5
Saturday: 10 - 3
+1 (780) 458-4660